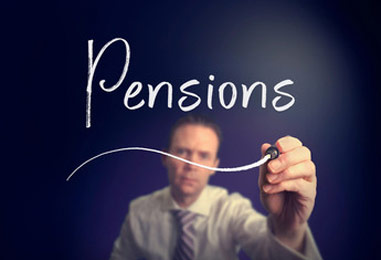 If you're running your own payroll, you'll know how much time administering pension auto-enrolment takes. And if you don't know yet, you're about to find out. Make your time more productive. Make your business more effective. Outsource to Just Payroll Services, and we'll make sure your payroll and your pension auto-enrolment run like clockwork.
As an employer, it's your responsibility to ensure you enrol your people on a suitable pension scheme. At Just Payroll Services, we make running your pension scheme easy – because we're the payroll provider that manages your auto-enrolment too. Talk to us, and you'll find you spend less time administering your business and more time growing it.
Let Just Payroll Services manage your pension auto-enrolment and we will:
Help you create a plan that ensures you meet your obligations by your 'staging date'
Help you put a suitable pension scheme in place with a partner IFA
Automatically enrol eligible job holders and manage opt-ins/opt-outs

Periodically re-enrol eligible jobholders who are not in a workplace pension scheme

Provide your pension provider with new joiner details and arrange for contributions schedules to be uploaded each pay period

Provide employees TPR approved assessments letters and deductions of contributions through payroll

Register your company with The Pension Regulator and work with the Regulator to ensure your auto-enrolment processes remain up to date
Help you analyse the true cost of auto-enrolment, hold records and carry out regular monitoring checks
Make pension auto-enrolment painless. Talk to Just Payroll Services…
What is Pension Auto-Enrolment?
Worker earns over £10,000 per year (£833 per month/£192 per week)

Worker is aged 22 or over and

Worker is under state pension age

Worker is a UK resident
What is Pension Auto-Enrolment?
Auto Enrolment is a government led scheme to help provide employees with a pension fund. Employees are assessed under certain criteria and if eligible, are automatically enrolled into the company's chosen scheme.
What to do next: