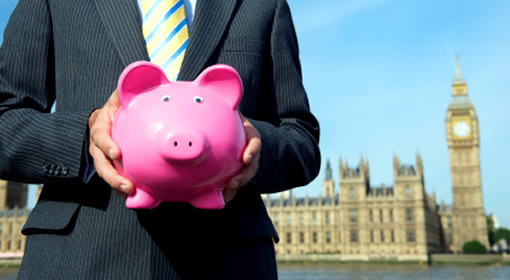 Whisper it quietly. As the dust settles, we may just have seen the most business-friendly budget in years. How are you affected?
First, let's get those headline changes out of the way:
A National Insurance Employment Allowance will be introduced for all businesses and charities from April 2014. The allowance will be offset against an employer's Class 1 secondary NI contributions and claimed through Real Time Information (RTI).
Corporation tax will be cut from 21% to 20% in 2015.
Employer loans (ie the amount that can be loaned to an employee in any one tax year) will double from £5,000 to £10,000 from April 2014.
New tax relief measures will apply to social enterprise investment.
Employer Supported Childcare will be phased out from autumn 2015 and replaced with a new support package.
Government procurement with smaller businesses will increase fivefold.
Personal allowances hit the long cherished LibDem threshold of £10,000 for tax year 2014/15 (for anyone born after 5 April 1948).
"Beyond what we were asking for"
It was by far the biggest 'giveaway' in the Budget, and for many businesses hesitant about the cost of employing staff, the new NI allowance is a significant boost. As the BBC reports, Chancellor George Osborne said: "For the person who's set up their own business, and is thinking about taking on their first employee – a huge barrier will be removed."
"They can hire someone on £22,000, or four people on the minimum wage, and pay no jobs tax."
Estimates suggest as many as 450,000 small businesses will no longer pay any employer NI. The Federation of Small Business said the move went "beyond what we were asking for."
Easier to recruit older workers
One effect of the allowance could be to increase the number of elderly people staying in employment. Anyone over state pension age is already exempt from employee NI contributions. The new allowance could increase the willingness – and capability – of employers to recruit older workers.
Removing barriers to growth
Even some of the smaller measures of Budget 2013 could have a profound impact. Take the doubling of the employer loan. In an area such as London, the move will greatly aid employers in helping staff with the rising cost of season tickets.
Childcare changes
Inevitably, the effect of some changes remains to be seen. The detail of the new childcare support scheme is yet to be unveiled (save for the headline statement that support will be 20% of childcare costs up to £6,000).
What is clear is that the move will affect employers. They are likely to have to offer the new scheme as an alternative to the existing childcare salary sacrifice schemes, and for some undefined period run the two concurrently.
Payroll at the ready
Of course, most of these changes are a year away with details yet to be announced. Yet with changes to tax thresholds, NIC, childcare, loans and more, preparations will take time. Alert your payroll team to the changes now, and if you need help planning or implementing a payroll built to respond to this and future budgets, contact us.