Received a letter from HMRC about the CJRS payments you claimed? You're not alone.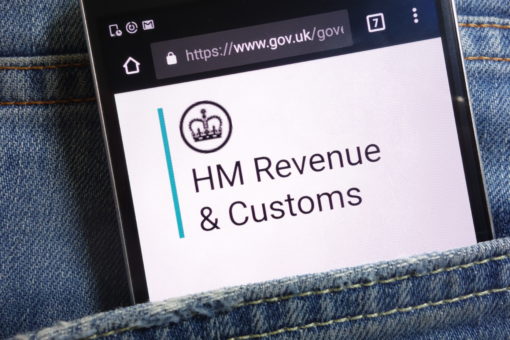 3,000 companies have been contacted by HMRC about Coronavirus Job Retention Scheme (CJRS) grants it believes may have been overpaid or incorrectly paid. According the Institute of Chartered Accountants in England & Wales, the letters have been sent to businesses that:
May have claimed a larger CJRS grant than they were entitled to; or
Claimed CJRS payments incorrectly – for example, for staff who were ineligible for furlough
The letter stresses that the aim of the process is to find deliberate non-compliance, not innocent error.
Do CJRS payments need to be repaid?
A short recap is probably in order here. The CJRS ran from 1 March 2020 and is set to end on 31 October. According to Statista, 9.6 million payrolled staff had been placed on furlough by 9 August, with the government paying 80% of wages, pensions and NICs.
As of 1 August, the government contribution began to decline and employer contributions started to increase so that, by the end of the scheme, the government contribution will have dropped to 60% or £1,875, with the employer required to make-up the employee's wage to 80% of their regular wage and pay pensions and NICs.
Assuming you only claimed for eligible staff at the right rate, the CJRS grant should be exactly as it says 'on the tin' and you won't have anything to pay back.
But there are one or two caveats to that. First, make a mistake of the sort identified above and you will have to repay the portion paid incorrectly. Fail to repay and the newly minted Finance Bill 2020 will enable HMRC to impose a tax charge of up to 100% of the grant against you.
And whilst it may be little more than editorialising, some commentators are questioning whether, with a final bill likely to top £60 billion, the government won't revisit the scheme at some point with a view to making some form of repayment policy.
Can I pay back CJRS payments even if I don't have to?
Yes. In fact a number of high profile companies have already done so. Ikea, Taylor Wimpey, Asos, The Telegraph and many more organisations who have found post-lockdown life less challenging than they feared have already pledged to repay some or all of their CJRS payment.
For some this may be simple altruism. For others it may be good PR. And for others it may be a case of keeping up with the Joneses and following the lead of a competitor. It's also worth noting that voluntary repayment excludes a company from future investigation of mis-payments – although there is no suggestion any of the companies who have repaid so far have claimed anything to which they were not entitled.
Of course, most businesses needed the grant so paying anything back may be impossible. And even if a small pot of CJRS payments still sits in your vaults, repaying it may be a risky move. "It won't sit well with employees later down the line if you have a £2 million hole in your budget because you paid it back, and now you need to reorganise," Barry Ross, director of Crossland Employment Solicitors told Personnel Today.
I've been paid too much CJRS. What do I do?
The HMRC letter doesn't state that you have made a mistake – it merely asks you to check that a mistake has not been made, but the indication is clear. If, on investigation, your payroll team finds a problem, the letter makes clear what your next steps should be, as does the HMRC site.
Is this the end of HMRC seeking repayment?
Almost certainly not. This appears to be a first step, so just because your company wasn't in the first batch of 3,000 letters doesn't mean it won't be in the next one.
If you're looking for ways to make managing your company easier as the pandemic continues, outsourcing payroll could be a simple and powerfully effective first step. Explore your options with us.