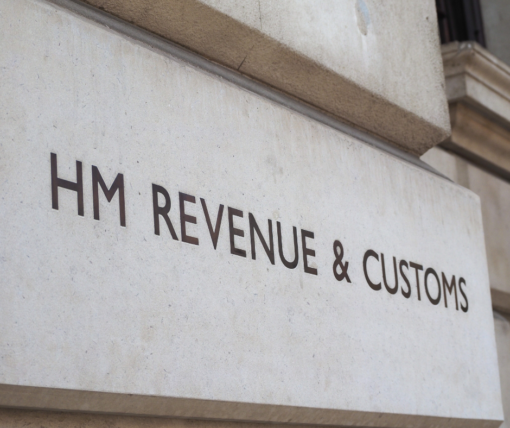 HMRC has won two IR35 appeals based on mutuality of consent issues. But if the courts "do not feel confident enough about the correct conclusion" to make a final decision on an individual's IR35 status, what chance do the rest of us have following the CEST tool?
By a curious quirk of fate, two cases relating to IR35 were heard at the Court of Appeal recently, both on the same day. One was brought by HMRC against a freelance presenter who regularly worked with the BBC. The other was by a TalkSport radio presenter against HMRC. Both effectively led to the same outcome – a win for HMRC.
At issue in both cases was the question of control and mutuality of obligation. These are two of the crucial tests for determining whether someone's working relationship falls in or out of the scope of IR35, and therefore whether they should be treated as a freelancer or employee for tax purposes. Indicators of a lack of control would include evidence of line management or imposed break times. Evidence of mutuality of obligation effectively means agreements are in place to keep both parties working together.
Mutuality of obligation not enough in IR35 cases
We won't get into the depths of the cases here – you can read both judgements by following the above links – but both demonstrate just how difficult it can be to apply a set of tax rules to often extremely nuanced working arrangements. In the case of Paul Hawksbee, the TalkSport presenter, his role was a longstanding one. His work with TalkSport accounted for about 90% of his income. In the years in question he hadn't worked for anyone else. But he appeared to exert a large amount of control over the content of his show, the guests who would appear on it, the timing of breaks etc. What constraints existed were largely OFCOM driven.
When the Upper Tribunal found in favour of HMRC, Mr Hawksbee appealed and failed. The court found that although a mutuality of obligation was not in itself enough to confirm that a contract of employment existed, the other factors of his case were.
Kaye Adams provided her services to the BBC via a personal service company. In this case, the court again found that "mutuality of obligation and a right of control are necessary, but not sufficient, conditions for a contract of employment, and if those conditions are satisfied it is necessary to go on to consider a range of other factors."
CEST reliability
With mutuality and control established, whether you are in or out of IR35 effectively comes down to the specifics of your working arrangements. And as we've explored previously, the tool set up to help people decide which side of the line they fall – the Check Employment Status for Tax (CEST) tool – has proved patchy in reaching the right conclusion.
Sir David Richards remarked as much during his judgement: "It would certainly be desirable if there were one clear test or approach to determining whether a person was an employee. Important legal consequences flow from this determination".
The unreliability of CEST was compounded by mistakes by the Upper Tribunal which had, he said, "largely failed to take account of the many features of the contractual terms and their effects."
But the court was not able to remedy the case, instead referring it back to the Upper Tribunal because, as Sir David noted, "I do not feel confident enough about the correct conclusion for this court to make the decision."
One clear test
What's certain is that at least some of the cases currently taking court time – and costing those involved vast sums – could have been avoided with a better CEST tool. So it's timely (or possibly ironic) that HMRC has issued a reminder to payroll companies that payroll software should include an 'off-payroll worker subject to rules indicator'.
The use of the indicator should be determined by employers and placed against all workers who fall within the scope of IR35. If you haven't been doing this, or if you've been applying it incorrectly or inconsistently, you and your payroll provider will need to make amendments.
That's assuming, of course, you can reach a conclusion about the status of your workers even where CEST, the Upper Tribunal and even the Court of Appeal can't.
Talk to our experts about managing IR35 on your payroll now.