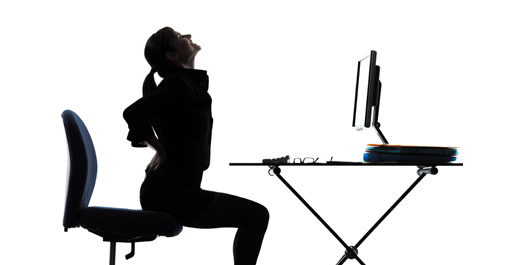 Organisations that run or have access to occupational health schemes reduce the duration of employee sickness – and the costs associated with it – compared with those that don't. But occupational health services have traditionally been the preserve of larger, wealthier organisations. Until now.
Tax relief on employee health treatments
Given the choice, every employer would want those on sick leave back at work quicker. Currently, though, any health interventions an employer wishes to provide are subject to income tax and employer National Insurance contributions – which explains why only around 10% of UK small businesses operate any form of occupational health scheme.
But in 2014 employers will receive tax relief on the first £500 of health treatment services recommended by a new health, work assessment and advisory service.
The new measures follow the recommendations of an independent review made by Dame Carol Black and David Frost CBE. The government hopes that the introduction of the service, and the tax-free nature of treatments, will enable smaller businesses to offer occupational health services for the first time.
How the new health, work assessment and advisory service will work
Access to the new service will be triggered after the first 4 weeks of sick absence. The initial occupational health referral will set in place the appropriate interventions, with case management and follow-up support built in to provide a structured pathway back to work.
In addition, the service will provide advice for employers, employees and GPs throughout the process.
The cost of sickness
In the UK, 130 million working days are lost to sickness every year. The new service and tax relief proposals will cost around £40 million. The investment will support around 500,000 employees and fund around 110,000 interventions, contributing to a potential saving of £60 million in sickness benefits and generating up to £900 million in improved output.
Reaction to the health, work assessment and advisory service
The British Medical Association feels the measures don't go far enough. Existing occupational health providers are concerned that the new service will effectively 'muscle in' on their business – although large existing schemes should unaffected by the changes. Unions have described the scheme as "tax relief for businesses that bully sick employees back to work."
Yet the response from small and medium businesses has been positive. The FSB welcomes anything that provides "employers with access to earlier and better information regarding an employee's fitness to return to work."
And HR Magazine reports Professor Stephen Bevan, director of workforce effectiveness at the Work Foundation and the campaigning coalition, Fit for Work, as saying: "We welcome the Government's response to the Sickness Absence Review, as the declining health of the UK's ageing workforce is likely to be a threat to productivity and economic growth for at least the next thirty years."
You can read the full independent review here. Make managing your sick absence easier – integrate your HR and payroll. Ask us how.