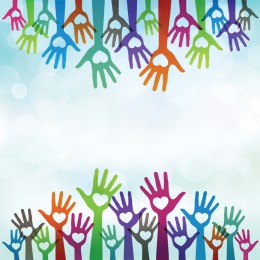 We did it and if we can, any business can….it just needs time and organisation. We set the date to run a charity day and went from there. All the staff were involved and did a tremendous job asking our clients, local businesses, friends and family for donations to raise money for our nominated charity Streetscape who do an amazing job in making sure young people are given the opportunity to work in the landscape gardening sector. Check out their website at www.streetscape.co.uk
Raffle tickets, a tombola, homemade cakes and home grown plants were in plenty on the 2nd floor of Basepoint Camberley (www.basepoint.co.uk) where many people and businesses in the office building generously contributed to this very worthy cause.
Even though it was hard work and a very intense few hours getting everything ready, the Just Payroll Team, not only had a change of scenery and a non-payroll day but had a great time interacting with other office building members and local businesses that came along to give support on the day. It was an opportunity for everyone in Just Payroll Services to make a positive contribution and the MD, Karen Healy, was very appreciative of how they rallied round to get everything arranged. Through everyone's hard work, £1035 was raised for Streetscape and this will help keep a young person employed on an apprentice scheme. At Just Payroll Services there is great pride in being able to support this very worthy cause and we would like this opportunity to thank everyone. If you want to know more about how we did it, just contact us at client@justpayrollservices.co.uk. We encourage all businesses to make a difference and to know that….raising money for charity can be done even during the busy working week!