Outsourcing payroll has always delivered plenty of benefits. But as businesses begin to recover from the challenges of the past year, it could prove an essential move.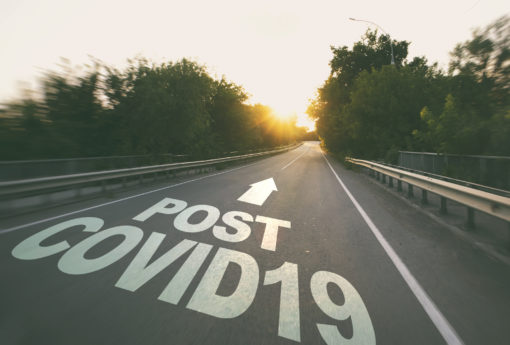 We may not have reached the end of the pandemic but, at least in the UK and as many politicians have said, we do appear to have reached the beginning of the end. For many organisations, a year of unequalled challenge now turns into a year of making up for lost time – but precisely what that looks like will be different for every company.
For any business that found itself having to adjust to lockdown and now finds itself having to adjust again, outsourcing payroll can mean there's one less burden to worry about. If you haven't considered it before, here's why now might be the perfect time.
Adapting to change
We've spoken to many businesses recently that, over the course of the pandemic, have had a lot of juggling to do in terms of staff numbers. They've made full use of furlough, but even then they've had to let some people go – especially in back office areas. In-house marketing, HR and payroll have often borne the brunt of these cuts.
With the worst now (hopefully) over and growth once again on the agenda, some businesses have been able to go back to the staff they let go and rehire them. But in many cases those staff have already moved on. And for others, the landscape isn't sufficiently settled to enable them to upscale.
Outsourcing payroll was always an option for these businesses. But with in-house payroll teams diminished, outsourcing has taken on a newfound importance, ensuring that the expertise you need remains available.
Making best use of resources
Virtually every forecast suggests UK growth will be rapid this year, buoyed by ongoing government support and the success of the vaccine rollout. According to EY ITEM Club, GDP could expand by 6.8% making it the fastest rate of growth since 1941. The Bank of England has been even more positive.
For companies wanting to ride that wave of growth, it's more important than ever to ensure your people are spending time on activities that help drive profit. If your payroll people juggle their pay office work with other duties, outsourcing could enable you to put them to more productive use.
The fallout from IR35
Just to add to the complexity of the post-pandemic world, IR35 arrived to change the rules (or, at least, the responsibility) for off-payroll working. With so many other priorities to manage – and with the potentially costly fallout from failing to comply with the new rules – it's little wonder that more companies are choosing now as the moment to switch to a third party payroll provider.
The traditional benefits of outsourced payroll
The pandemic may have upped the ante on outsourcing and introduced a new set of  benefits, but the traditional benefits of outsourcing payroll are just as relevant as they always were. These include:
Improved payroll accuracy
Payroll always paid on time
A payroll that always responds to – and is compliant with – changing legislation
In addition, combining your payroll with a wide range of complementary services (such as including bookkeeping, pensions auto enrolment and HR services) can unlock even greater efficiency.
If the pandemic has left you needing to change the way your payroll is processed, discover how simple we can make it. Talk to us.