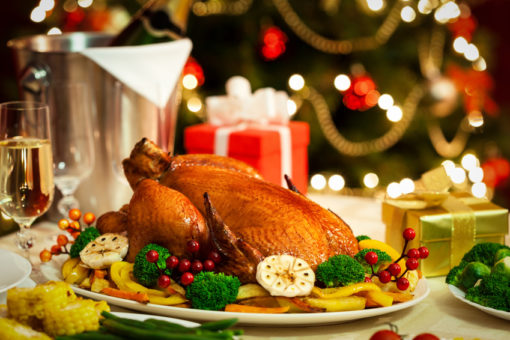 Chefs were virtually the only winners in the TUC's latest survey of Christmas Day wages.
Every business has its own set of rules for paying staff for working the more 'inconvenient' days of the year. Sundays, bank holidays, Easter: there are almost as many custom arrangements for payroll processors to manage as there are companies to apply them.
Yet what constitutes 'standard' hours has been subject to almost constant revision over the past two decades. Where Sundays, for example, would once be subject to an automatic time and half arrangement or similar, now they are almost always treated as part of the regular work pattern – particularly on retail, health or hospitality payrolls.
Christmas, however, has always occupied a unique place – rarely part of contracted hours and usually subject to fairly generous incentives. Yet the days of double/triple time plus a day in lieu seem to be fast becoming a thing of the past if the latest TUC survey is anything to go by.
The survey reveals that Christmas Day pay is now at its lowest for a decade. It's not as if the figures reflect a tiny sample either. More than a million people – from members of the emergency services, to health and social care workers to local convenience store checkout operators – work Christmas Day.
Chefs on top
Of the professions examined, only chefs and kitchen and catering assistants saw a real term rise in Christmas Day pay. Chefs did particularly well, with a 9.6% increase on the 2007 position.
At the other end of the spectrum, however, were doctors and medical practitioners, who have seen their wages plunge 16.3% in real terms; prison officers (down 15.6%) and police officers (down 10.8%)
Perhaps not unexpectedly, given a near-decade of austerity, of the six professions to experience the largest fall in Christmas Day pay, only one was not a public sector role (the clergy, it seems are not immune from austerity either).
Speaking about the data, TUC General Secretary Frances O'Grady said: "Seasonal goodwill is clearly in short supply on pay day."
Scrooge on payroll?
Yet is the reduction in Christmas Day pay really that surprising? Public sector pay has been frozen (or near frozen) for years.
And even in those industries not subject to a pay freeze, every payroll administrator will have seen austerity take a hefty bite out of the pay rises they process.
Add to that a greater degree of secularism, and the erosion of 'premium' days from other parts of the calendar, and it's perhaps inevitable that payroll departments will be issuing rather less generous payslips for the Christmas period.
Want help making your payroll easier to manage? Talk to our payroll experts now.