Looking ahead to a year of major change.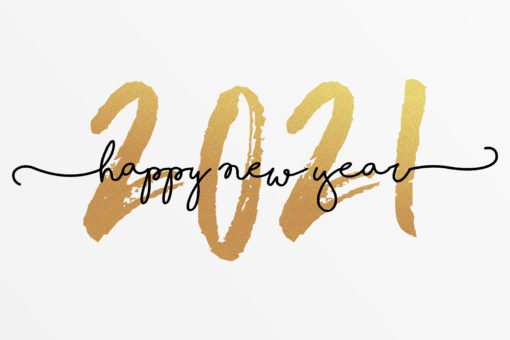 To say 2020 presented a few challenges is something of an understatement. Like many businesses, we had to get to grips with rules for furlough and then stay up to date with the numerous changes made as the year progressed. Like many businesses we had to adapt – to homeworking, to Teams and Zoom, to the way we maintain a feeling of team togetherness when the one thing the team couldn't be was together. And like every business, we did it all in the shadow of a certain coronavirus.
Of course, as we move into 2021 we face more challenges. The pandemic isn't done yet although there is at least a vaccine-shaped hope on the horizon. Brexit will present challenges for some and opportunities for others – and both will need careful management to mitigate the worst and seize the best.
And then there are these changes, all set to affect your payroll in 2021.
April: IR35
The long-in-gestation changes to IR35 finally come into force in April 2021, meaning potentially significant changes to the way you treat contractors and freelancers who work with you.
Whilst there remains the possibility that the enforcement of the rules could be delayed again as a result of everything else that's happening in the economy, that was made far less likely when, in July, MPs voted against an amendment to delay them for at least two years. That means it really is now time to fast-track your plans to comply and Just Payroll will be on hand to help you manage the process.
April: Changes to NMW and NLW
In addition to the usual changes to tax and NI, April will also see the new rates of National Minimum Wage (NMW) and National Living Wage (NLW) come into force. In 2021 for the first time, the NLW will be extended to 23 and 24 year olds.
The new rates will be as follows:
| | | | |
| --- | --- | --- | --- |
| | 2020/21 rate | New 2021/22 rate | Increase |
| NLW | £8.72 | £8.91 | 2.2% |
| 21-24 | £8.20 | £8.36 | 2.0% |
| 18-20 | £6.45 | £6.56 | 1.7% |
| 16-17 | £4.55 | £4.62 | 1.5% |
| Apprentice rate | £4.15 | £4.30 | 3.6% |
| Accommodation offset | £8.20 | £8.36 | 2.0% |
May: Furlough is over
Technically furlough ends on the last day of April, but that of course means its effect will be felt from May onwards. This end date is just the latest in a succession of extensions by the Chancellor and it would be a brave person to bet against a further extension should virus numbers explode again in the early part of the new year.
The hope is that by announcing the extension now, the Chancellor can give enough businesses sufficient certainty to avoid triggering widespread redundancies. It's not called the Coronavirus Job Retention Scheme for nothing.
Tax rises?
Not announced – at least not yet – but there was a clear indication in the Chancellor's Autumn Statement that whilst now was not the time to raise taxes to pay for the vast sums pumped in the economy during the pandemic, that point would come. The likelihood is that will happen at some point in 2021.
The Budget is scheduled for 3 March, but coronavirus will almost certainly remain very much a live issue in the country and economy at that point so it may be that the Chancellor chooses to unleash the increases later in the year.
Whatever the changes, Just Payroll will be with you to ensure they are managed swiftly and without fuss, so you stay compliant.
Outsourcing your payroll can help you lighten the load of these and other changes. To explore your outsourcing options talk to us.