Off payroll working, that is, using freelancers rather than paid up employees has frequently been seen as an employer and employee/freelancer 'fiddle' by HMRC. But the muddy waters of employee status mean that it's all too easy to fall foul of the law.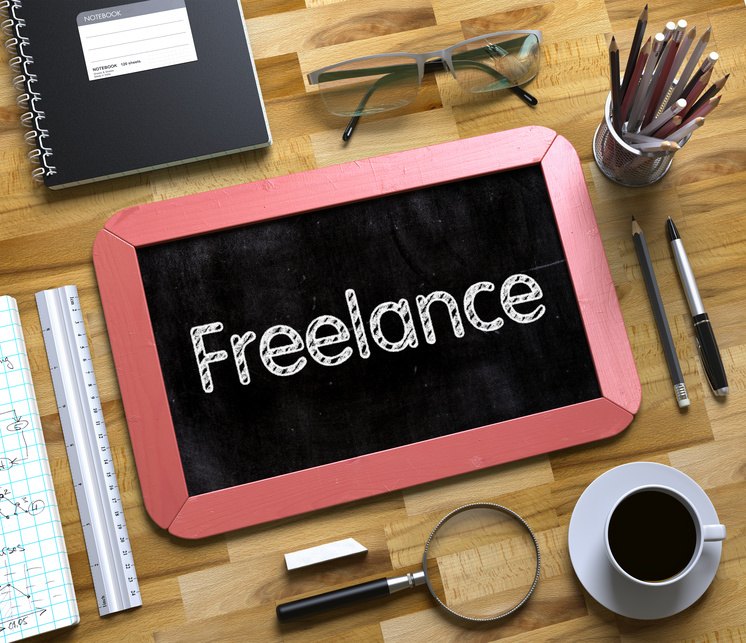 If you're one of those people who will watch BBC News endlessly and only switch over when it starts to repeat itself for the fourth time, you'll know Tim Wilcox and Joanna Gosling. They're the BBC newsreaders currently embroiled in a tug of war between their employer/contractor (depending on whose side you're on) and HMRC.
On the one hand, the newsreaders (with others) were 'encouraged' to set up personal service companies to effectively become freelancers on what their barrister, Jonathan Peacock QC, called "an elegant form of zero hours contract." They had to pay for their own insurance (tricky when you're reporting from a war zone) and were contracted for a minimum number of hours each year, but beyond that were required only to give the BBC 'first call' on their services. Joanna Gosling had no pay during two spells of maternity leave. The BBC is arguing that they are not employees.
On the other hand, the HMRC is claiming that the tax benefits of operating personal service companies were wrongly claimed, as the newsreaders were de facto employees. They've demanded over £900,000 in tax back payments and penalties from all those involved.
It's a situation that's no doubt bewildering for the newsreaders, but similar (if not so high profile) situations can face payroll departments every week. Get the decision wrong and you could face charges from the freelancer who later claims they were an employee, or the HMRC.
So what is a payroll department to do? It's difficult to be entirely prescriptive about this. The landscape seems to shift almost weekly, but there are some (fairly) clear principles to apply in deciding whether to put someone on your payroll or treat them as a freelancer:
Who's in control? Does the worker have no/limited say in when and where they work, and when they take time off? Do they work the same hours as everyone else? If work dries up in one area of the business, can they be moved to another? They're probably an employee.
Yes or no? If the worker has the right to refuse to do the work, they're more likely to be a freelancer.
Swappable? If you could switch the worker for someone else who could carry out the same role, they're more likely to be a freelancer.
Marketing: Does the worker have to pitch for business? Have they paid £1,200 or more in the past year on some form of advertising to gain work? This is evidence of freelancing.
Early finish? If the worker is commissioned for a project set to last 8 weeks, for example, but they finish the job in six, are they required to work the remainder of the period on something else? If so, they're probably an employee.
Location, location, location: Does the worker own or rent business premised other than their home and current contracting location? This is evidence of freelancing.
None of the above can be taken in isolation. The fact that a freelancer works from home doesn't mean they're not a freelancer; it is merely the case that their work location on its own doesn't provide sufficient evidence of employment status so will need to be judged with other factors.
The simple fact is that the decision of whether to put someone on payroll or not is frequently not an easy one. If you'd like to make the decision easier, talk to our experts now.