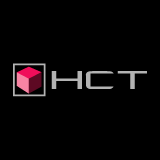 As a rapidly growing global player in the cosmetics industry, HCT runs payrolls in five countries. Just Payroll has been a trusted outsourcing partner for HCT in the UK for over 5 years.
They have provided timely support and help during our growth period taking away the worry of having up-to-date payroll software which has sufficient licenses for the number of employees we are paying and compliant with UK HMRC regulations.
I would not hesitate to recommend their services.