The last-minute runs. The speedy turnarounds. The deadlines met and the relationships built.
Put them all together and they create a fully managed outsourced payroll service
that doesn't feel outsourced at all.
That's what we'd love to do for you. That's what we're already doing for these clients.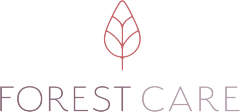 Case Study - Forest Care Limited
"As a multiple care home provider, we have large amounts of data from a variety of sources. Our assigned Payroll Administrator enables the complete Payroll cycle to run smoothly."
FOREST CARE LIMITED
https://www.forestcare.co.uk/

Case Study - Hello Fresh
"Our assigned Payroll Administrator has been such a gem, with very quick responses; not having to wait is very important to us."
HELLO FRESH
https://www.hellofresh.co.uk/tasty/
"The service that Just Payroll have been providing has been all good and everything has been going well to date. With an undertaking like outsourcing payroll, the process and service has gone better than expected. We like our dedicated account manager and have no...
read more