The last-minute runs. The speedy turnarounds. The deadlines met and the relationships built.
Put them all together and they create a fully managed outsourced payroll service
that doesn't feel outsourced at all.
That's what we'd love to do for you. That's what we're already doing for these clients.
Case Study - DB Systel (UK)
"JPS have provided ongoing support and their advice is always prompt and constructive. They have been both accommodating and innovative especially with our mid-month expense runs, and our account manager is responsive and always provides professional solutions to our queries. "
DB SYSTEL (UK)
http://www.dbsystel.co.uk/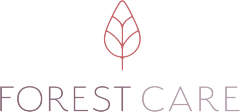 Case Study - Forest Care Limited
"As a multiple care home provider, we have large amounts of data from a variety of sources. Our assigned Payroll Administrator enables the complete Payroll cycle to run smoothly."
FOREST CARE LIMITED
https://www.forestcare.co.uk/

Case Study - Hello Fresh
"Our assigned Payroll Administrator has been such a gem, with very quick responses; not having to wait is very important to us."
HELLO FRESH
https://www.hellofresh.co.uk/tasty/
JPS have provided an impressive and flexible service over the past nine years especially as our requirements changed and we grew in number of staff. They coped with the expansion well and have had effective and straight forward processes to follow, making them very...
read more