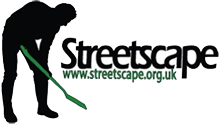 Streetscape is an award winning social enterprise that provides apprenticeships in landscape gardening to 18-25 year olds who are long-term unemployed.
They have been designing, landscaping and maintaining gardens across South London for residential, commercial and community-based
clients since 2010 and have earned a reputation for delivering beautifully constructed gardens to suit all plot sizes and budgets.
When Streetscape were looking to outsource their payroll, they received a few quotes and chose JPS as their payroll service provider because they were satisfied JPS could provide the level of service they required and were competitive on price.
From the beginning, the working relationship of the two companies has been very close; so much so that JPS chose Streetscape to be one its nominated charities to support.
Cam Ha – Project Manager, Streetscape Social Enterprise Ltd said, "Out of all our suppliers, JPS are one of our favourites."
She went on further to say, "The service has been really good. Our Payroll Administrator is amazing, always clear, supportive and helpful."
Cam also added, "I'm impressed with the response time around queries, it's typically the same day.  We get very timely and concise answers along with a patient attitude. It's also good that helpful information is offered before it's requested by us."
Cam then went on to say, "An excellent service all round!"