Managing a group of companies has its challenges but when it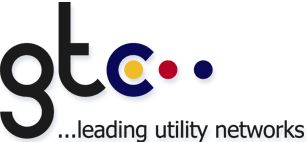 comes to payroll, whether it's a single company or multiple companies within a group, Just Payroll Services believe they should all receive the same outstanding service.
GTC, GTC UC, Cardiff and Power On Connections lie within the fast paced utilities sector and the remit for Just Payroll Services was to provide an outsourced payroll service for a group of companies that was seamless, reliable and cost effective.
Just Payroll Services have been providing this service now since 2012 with dedicated payroll administrators that work closely with HR contacts.
The assigned Payroll Administrators are familiar with, and understand the idiosyncrasies pertaining to our payrolls. They did a really good job working on pertinent spreadsheets and supported our team where there were knowledge gaps. Their turnaround is good which is great as it takes the pressure off deadlines said Head of HR, Sue Piper.
"It's all positive, with lots of flexibility and they are very accommodating when needed and we get responses very quickly. We would recommend JPS. We believe in them so agree to and have given references".