HMRC scam phone calls, texts and emails seems to have become something of an industry in their own right. So here's how to spot the real deal from the dangerous fake communications.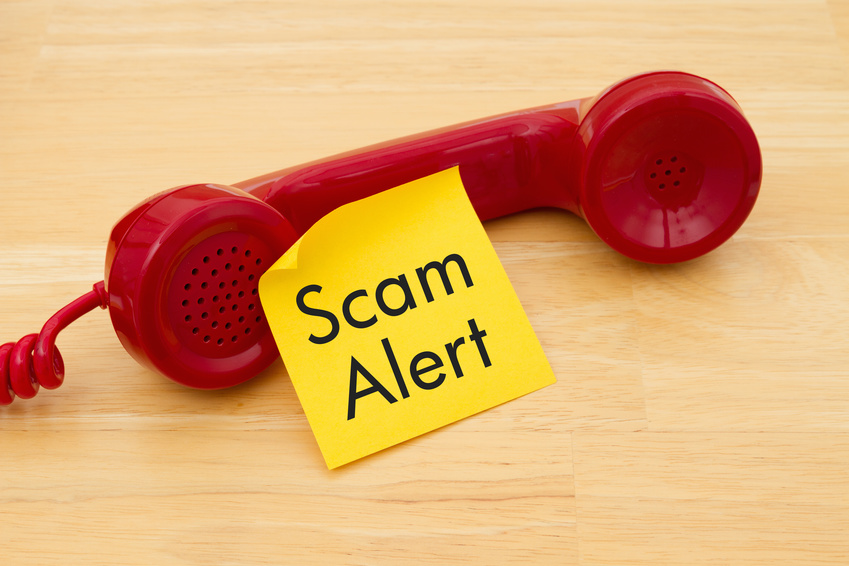 Outsourcing payroll can bring many benefits in your dealings with HMRC. All changes of tax codes will be sent directly to us. So will tax credit notifications. We also calculate things like the threshold recovery for Statutory Sick Pay, ensuring you pay the correct amount of PAYE and NICs.
But even with these communications directed to your outsourced payroll provider, there will still be times when the HMRC needs to contact you direct. And with a growing trend towards scam communications which pretend to be from the HMRC – that can present a real risk.
Making things even trickier is the fact that HMRC do send emails and texts, and they do make phone calls. So how can you spot the genuine from the fake?
Bogus HMRC communications – the common features
For the most part, the bogus communications are impressively convincing, with design, language, logos and branding mirroring the real HMRC. But there are some common tell-tale signs to look out for:
Subject matter: HMRC won't send notifications about tax rebates or refunds by email. If you receive one, don't click on any links. Don't disclose any personal information. Forward it to HMRC if you're in any doubt that it's genuine and/or delete it.
Getting personal: HMRC does send texts, but it won't ask you to provide personal or financial information by text. If you receive such a text (often telling you you're due a refund) text it to 60599 (network charges apply) or email phishing@hmrc.gsi.gov.uk. Then delete it.
Threatening legal action: A particularly popular scam of recent weeks has been an automated call, purportedly from HMRC, threatening legal action and requiring you to speak to an agent and pass over your financial details. We can't promise HMRC won't ever threaten legal action to recover monies owed, but they're unlikely to do it out of the blue by phone. End the call, check the number against genuine HMRC numbers, and if it is bogus, report it to the Action Fraud website.
Curious language: HMRC communications are usually well written and scrupulously free of typos and grammatical errors. If your email or text is misspelt or badly punctuated, it's almost certainly bogus.
Not at this address: Check the email address of the sender. It may look like it's from the HMRC, but if it doesn't end with the .gov.uk suffix, it probably isn't. Scammers will often use addresses that look convincingly similar (eg .org.uk) but they're bogus. Frustratingly, the best scammers can mimic genuine addresses, so just because it's from a .gov.uk address, doesn't mean it is.
Outsourcing your payroll may help reduce the volume of scam communications you receive, but we can't guarantee you'll avoid them entirely.
For the latest information on current scams, check the HMRC's website. And use this page to confirm the genuine forms of communications used by HMRC.