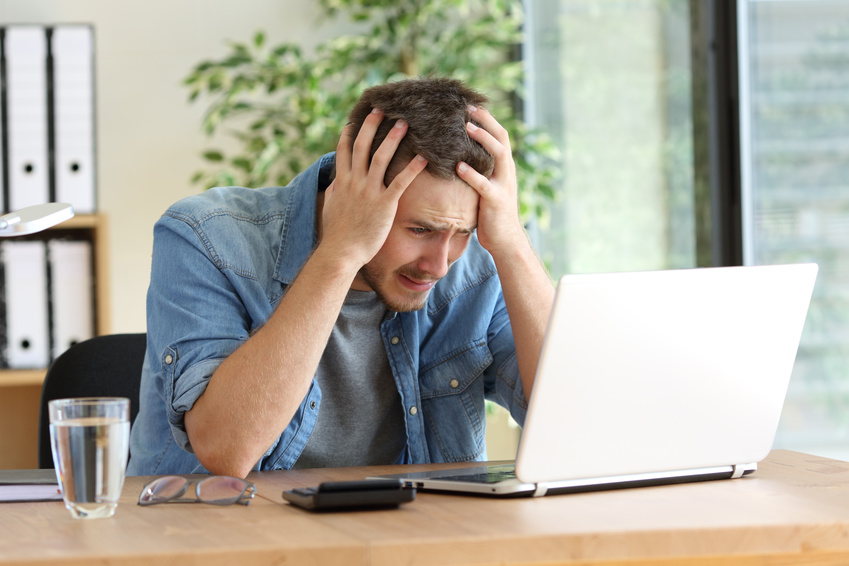 No payroll department sets out to make late or incorrect wage payments. But new research by SD Worx, as reported in People Management, shows that sometimes it's a fact of life – especially for overstretched in-house payroll sections in smaller businesses.
More than 44% of Europeans admit to having been paid late. The top reason (34%) for this is cashflow, with late third party payments impacting a company's ability to pay its staff. In second place, and arguably even more frustrating, is the computer glitch.
But whilst businesses invariably try to rectify the situation for staff as quickly as possible, this survey and others note a corrosive effect that employers might not notice until it's too late – and it's an effect that manifests itself in a range of ways:
2 strikes and you're out?

Research in the US by Kronos Incorporated revealed that it only takes two payroll processing problems to leave 49% of workers searching for a new job.
Knock on effects:

With many survey respondents admitting a payslip to payslip existence, the knock-on effects in unpaid loans and bills is exacerbated by problems rectifying payroll issues. 37% of respondents to the Kronos survey said late payroll payments had forced them to make late mortgage payments.
Negative perceptions:

In the UK, according to SD Worx, 88 per cent of those who had been paid late said they now had a negative perception of their employer.
Gig economy anxiety:

When your pay fails to materialise on time, the effect is unsettling (to say the least) for anyone. But that anxiety becomes even more pronounced for workers in the gig economy who, the survey identified, are more likely to use late payment as the driver to seek alternative work.
Active disengagement:

Late or missing payments can be the catalyst for workers to become actively disengaged within the workplace, adopting an infectious, "Well, if you can't be bothered to pay me…" approach that can swiftly become toxic.
So what can you do to respond to payroll processing issues. Immediate options include:
Reviewing your in-house processes to ensure hours are correctly logged
Proactively communicating problems, so staff are aware of the problem before they get a 'card declined' message at the checkout
Ensuring a degree of oversight in payroll processing, and installing a clear process for addressing and fixing payroll problems
And if problems continue to occur, consider outsourcing your payroll to minimise effort, free staff resource and, crucially, reduce payroll errors within your business.
If you'd like to find out more about outsourcing payroll, talk to us here.