The ink is barely dry on our latest Just Payroll newsletter which reports, among much else, that National Insurance will increase by 1.25% in April for employers and employees. But will it actually happen?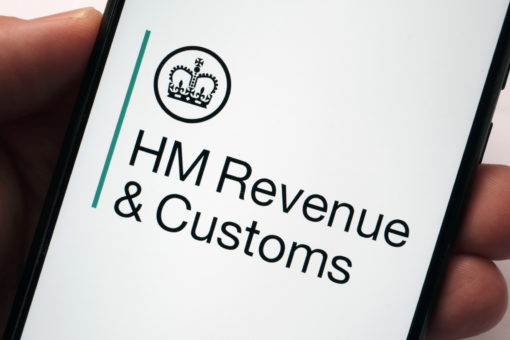 Just one month ago, Britain was in a seemingly endless news cycle about the parties Boris Johnson may or may not have been privy to or a guest at. Back then, with inflation proving stubbornly buoyant and energy bills ballooning, there was some suggestion that the Social Levy, which for 2022 would take the form of a 1.25% increase on NICs before it became its own entity next year, might be in jeopardy.
The story – a version of it appears here – was that Tory MPs were eager to at least postpone the rise until 2023 on the basis that the UK's finances were in rather better shape than had been anticipated. Other accounts suggest MPs in 'red wall' seats were about to see their constituents most affected by the Social Levy. For both, the argument went that if the PM wanted to lock in sorely needed support among his MPs (and his voters) he might want to delay.
Downing Street was quick to bat the idea away, no 'ifs or buts'.
In the month since, however, Russia has invaded Ukraine, placing further pressure on commodities – from wheat to oil and gas – sourced from the region. The cost of living is set to increase further.
Personnel Today reports Stephen Phipson, chief executive of manufacturers' organisation Make UK, describing the NI rise as "illogical and … ill-timed given how rapidly circumstances have changed since it was announced."
His comments come following a Make UK survey of 282 members which found that 60.3% will cut back recruitment as a result of the NI rise and 71.5% will pass the cost on to customers, adding to already severe inflationary shock. In the past few weeks, the Institute of Directors, Labour, the SNP, the Daily Mail, former minister David Davis and even, it has been suggested, Jacob Rees-Mogg have all urged the Government to scrap or delay the rise.
But will it?
Currently, the answer appears to remain 'no'. Just this week, as The Mirror reported, a Treasury spokesperson said: "We recognise the pressures people are facing with the cost of living and are providing support worth around £20 billion this financial year and next to help.
"The Health and Social Care Levy will provide a necessary, permanent source of funding to support the NHS and social care system, benefiting people across the country."
In defending the rise, Boris Johnson even invoked Margaret Thatcher, saying she would have approved of it.
And yet, with only a month to go (at time of writing) before the rise, there's a growing clamour to take another look at the plans, particularly given the likely further impacts of the Ukrainian invasion. There's lots of noise about a pending government 'wobble' but nothing concrete as yet (if you can have such a thing as a concrete wobble).
For now, then, payroll departments should continue with plans to introduce the levy and add a note to all payslips to the effect that the '1.25% rise in NICs funds NHS, health and social care' – although even this has proved controversial.
Make managing this (and every other) rise easier. Outsource your payroll to us. Talk to our experts now.