If you run a hospitality business, chances are you're desperate for something that makes life a little easier. Outsourcing payroll can help.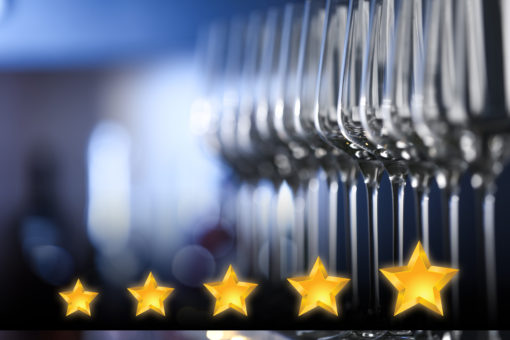 Where do you start? A shortage of everyone from chefs to bar managers to front desk supervisors. A seemingly never ending battle for talent. And lots of people who used to work in hospitality (until the pandemic hit) deciding that they'd rather stay in their new sectors rather than returning to one that proved so susceptible to a global crisis.
You don't need us to tell you it's been a brutal 18 months for the hospitality sector. Yet even though doors are open once more and Covid prevention measures are less restrictive than they once were, it feels as though the waters aren't really any less choppy.
In the current environment, anything that makes life easier feels like a big win. So if you're still running an in-house payroll, now really is the time to look at how outsourcing could help – in a whole range of ways.
Keep your people where they're needed
Recruitment isn't easy right now. So with hotels and restaurants still facing staff shortages, it's important that you deploy your people where they can be most effective. Chances are, that isn't in the back office putting the payslips together. At a time when staffing issues are at a premium, outsourcing payroll removes a time-consuming business support task.
Control costs
For the hospitality sector, costs have never been more volatile. Back in April Simply Business estimated Covid restrictions had cost each hospitality business £40,000. Since then, foodservice price inflation has hit an all-time high and restaurants and bars are banking on higher wages to attract or retain staff.
When it's becoming ever harder to predict or control costs across the business, it makes sense to focus on the costs you can control – and payroll processing is one area where it's easy to find certainty.
Do the simple things right
Let's not pretend that paying your staff on time will make them so deliriously happy that they'll work with you forever. But it's certainly true that not paying them on time – or missing off the overtime they had due, the pay in lieu or the pay rise – is an instant way to create unhappy workers. Outsourcing payroll means that, when staff loyalty is fragile, you can at least ensure that you've covered the 'hygiene factors' like paying the right amount on time, every time.
Protect against the unexpected
Not every business needs a full-time payroll clerk. Often, payroll is rolled up as one of a number of back office duties carried out by one person. But with staffing far more unpredictable than it once was, what happens if that person announces they're moving on?
Outsourcing payroll means that, no matter how much churn you see in your staff turnover, you'll never be without someone to keep your people paid.
Lighten the load
One frustrating consequence of so much staff churn in the hospitality sector is that, kept in-house, your payroll processor could find themselves spending even more time on payroll than usual.
Everyone who leaves or joins is another person who needs setting up on or removing from the system – and that means registering them with HMRC, adding their personal information to the system, setting their pay rate and more.
Outsource and, after letting your payroll provider have the basic details, you can leave them to sort everything on your system.
It's easy to outsource payroll
There aren't too many elements of your business that can be neatly packaged up and outsourced. As a distinct task, it's easy to untangle payroll from the rest of the business, so not only do you save time processing payroll for the long term, you also don't lose time in the short term with a lengthy setup process.
We'd love to help make life a little easier for your business. To explore how we could tailor our outsourced payroll service to your business, please call us on +44 (0) 1276 805 844 or contact us.