4 reasons why outsourcing your payroll could be the simplest way to ensure you comply with employer legislation.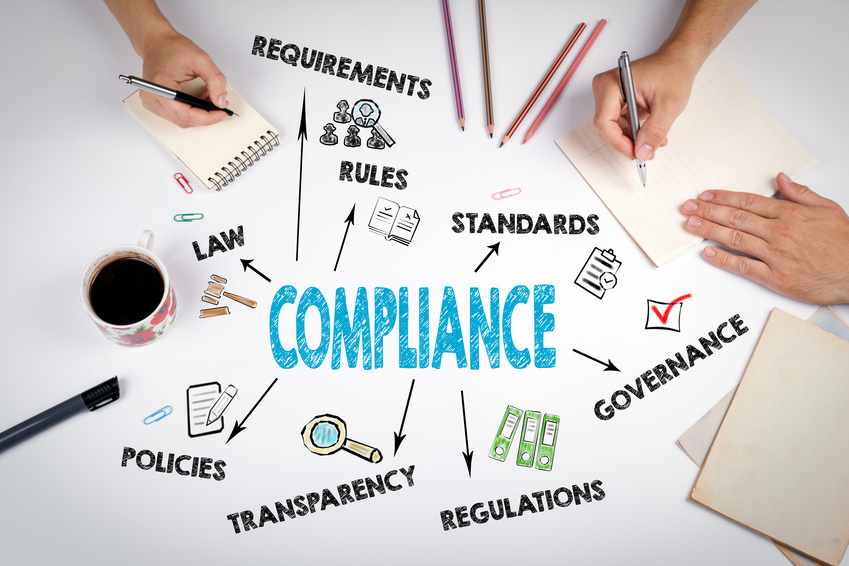 If yours is a business that has grown from a time when it was just you and the dog to a team of dozens or more, you might yearn for an era when life was simpler. When the only person to worry about was you. And when payroll, minimum wage, end of year and pensions were all so much simpler.
As a business grows, compliance becomes ever more important – and the penalties for non-compliance grow too. You'd be hard pressed to find a business owner who didn't know all of that – but that doesn't make doing it any easier. No matter how on the ball you are, there remain just 24 hours in the day. That's why so many growing businesses choose to outsource payroll – so that the logistical hassle of ensuring you've dotted every 'i' and crossed every 't' can be left to someone else who has more time and payroll expertise.
Here are just four ways that outsourcing payroll to a dedicated payroll provider can help ensure your business stays compliant:
Stay ahead of changes
Every time there's a major new payroll-based initiative to implement (for example, workplace pensions or gender pay gap reporting) we'll inevitably run a story within months of its introduction about the large numbers of businesses yet to get to grips with the new legislation. Equally inevitably, those businesses will face, at the very least, the stress of putting things right fast. At worst they'll face fines.
Outsourcing payroll ensures that you never find yourself shouting "well, when did that become law?!" because your payroll provider will ensure you're always well prepared.
Pensions
Workplace pensions are not new, but if you're a growing business and are facing auto-enrolment for the first time, it can be a real challenge to ensure you're meeting all your obligations.
Payroll providers manage the day to day interaction between businesses and their schemes, ensuring payments are never missed. And in addition to managing the process, they'll be able to offer tips and advice in setting the scheme up in the first place.
Accurate records
A growing workforce means a growing number of demands on your time as you're required to process overtime payments, maternity, sick leave and more. Any payroll processor will be able to make all of these easier. But add an HR self service element to your outsourced payroll and you can dramatically cut the amount of time you spend on HR duties whilst increasing the accuracy of your record keeping.
Which makes compliance – and staff management – an awful lot easier.
Meet your deadlines
We're not just talking about tax deadlines (although avoiding late submission penalties is definitely a good thing). Having to explain to your staff that they won't be paid on time this month because you missed the deadline won't cut much ice when there are mortgages to be repaid. Outsourcing ensures everything that should happen, happens on time – which keeps staff as well as HMRC happy.
Thinking of outsourcing your payroll? Talk to us.