When the skills of your team lie in imagination and creativity, doesn't having to manage your payroll in-house put that creativity in chains?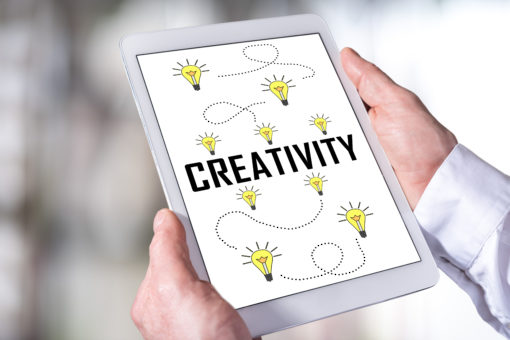 Horses for courses: an old phrase the effectively means stick to what you're good at. Accountants don't often make great rock guitarists. Lawyers make unimpressive plumbers (and vice versa). And sit a creative down with a payroll spreadsheet and you'll typically have them banging their head on the desk in five minutes. Which is just one of the reasons creative businesses should outsource their payroll.  Here are a few more:
Booming business
Last year, Britain's creative sector broke the £100 billion barrier. Film, TV, radio, video games, photography, music, advertising and the broader digital creative industries are all part of the sector, and now account for 1 in every 10 jobs in the UK.
The number of people in creative jobs has increased by more than 30% since 2011 and today the sector employs more than 3.2 million people. Your payroll responsibilities may not stretch to all 3.2 million, but if you're part of the sector, the chances are your business is growing. So however little time there was for processing payroll last year, the chances are there'll be even less next.
Payroll can be fearsomely time-consuming. But it's also one of those tasks that is relatively self-contained and simple to package up and outsource. Which is why more creative companies are doing just that.
Maintain creative focus
Payroll processing companies aren't (generally speaking) great undiscovered artists or musicians. We can't make a film or code a video game.
But we can wrangle a payroll, so that your people are always paid on time, so errors don't creep in, and so the time consuming things – like processing overtime, sick pay, charitable giving and bonuses – happen without taking you away from your creative work.
Understanding the financials
You can't plan for the future of your business unless you have a real grasp of the financials. The full economic picture of your company includes more than payroll of course, but outsourcing payroll ensures that when you (or your accountant) really need to get under the skin of the business to find what's happening with your wage bill, you can work from figures you know are accurate.
The changing face(s) of creativity
33% of people in the creative industry are freelancers and contractors, and for many creative agencies, being able to tap into the skills of a diverse range of regular contractors enables them to offer services they would never be able to afford to bring permanently in-house.
When your payroll includes a complex roster of illustrators, photographers, graphic artists and musicians, all of whom are contracted under slightly different arrangements, outsourcing your payroll gives someone else the challenge of ensuring everything runs smoothly.
Compliance
Get the intricacies of tax, pensions, NI etc wrong and you won't just have to make good on any missing contributions – there'll be penalties to pay too. Hand payroll over to a dedicated payroll provider and compliance becomes their problem, not yours. So as rules change, it's their responsibility to stay on top of things.
Discover the benefits of outsourcing payroll for your creative business. Talk to us now.