You already use an external bookkeeper and/or accountant. You may already be outsourcing your payroll. But if you're not integrating them, you could be missing a trick. Here's why.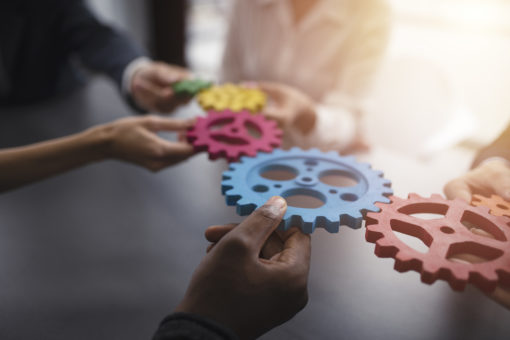 Protect profitability
Your people, as the old cliché goes, are your greatest asset. They're also your greatest expense and paying them on time and at the correct rate is the role of your payroll team or provider.
But paying them on time is only half the story. For any business to be profitable you need to understand your staff costs. You'll want to know employee costs as a percentage of sales, overtime costs, costs by grade/level, comparative costs between teams and the overall effect on the bottom line.
Your payroll provider can tell you part of that story. Your bookkeeper and accountant can tell you another part. But if you want to understand the complete picture, you'll either need to look at the data and draw the conclusions for yourself or you'll want to integrate your payroll, bookkeeping and accountancy.
Integrating the three can help you get to the bottom of those big staffing questions: do you have too many staff or too few? Why is team A more profitable than team B? What's the most profitable way to run overtime? Integrate, and finding the answers that help you forecast, plan and operate more effectively becomes much easier.
Getting the tax right
If all goes according to plan your entire payroll will simply feed into your bookkeeping and the two will always match. But every company has staff whose arrangements are a little more complex. Shifting from full to part time (or vice versa). Apprentices. Maternity. IR35. Furlough. Each brings its own complexities, it's own paperwork and its own challenges in ensuring tax and NI are calculated at the right amount at the right time.
Integrating payroll and accounting can make it easier to ensure that, when it's time to file your return, everything marries up.
Reduced effort, greater efficiency
Processing payroll and handling the bookkeeping in-house can both be extremely time consuming. It's one of the reasons so many companies outsource. But if you outsource the payroll, bookkeeping and accountancy separately then there's still inefficiency built into the system because there are, effectively, three separate systems (and three separate sets of people) handling your information. That complexity can be reduced if everyone's running the same software, but the greatest efficiency comes from placing everything with one team.
That eliminates bottlenecks, delivers economies of scale and makes it easier to spot efficiency improvements and other opportunities that you'd be less likely to spot if the payroll, bookkeeping and accountancy were confined to their own siloes.
Reduced effort
…And as a natural by-product of the above point, when you integrate your payroll, bookkeeping and accountancy everyone works from the same information. That means there are fewer opportunities for errors to creep in and nothing falls through the cracks.
Spread costs
You outsource your payroll and pay monthly for the service. But your accountant bills you annually which plays havoc with your cashflow and makes it impossible to plan effectively. Integrate, and with Just Payroll you can pay for all three on a tailored monthly plan – so you always know where you stand.
Integration with Just Payroll Services
Just Payroll makes life easier for business owners by not only integrating payroll, bookkeeping and accountancy, but tailoring the integration so it delivers exactly what you need. Find out more about our bookkeeping and accountancy services or, to discover how integrating them could work for you, talk to us.