Could a white label payroll service give your accountancy business a new revenue stream?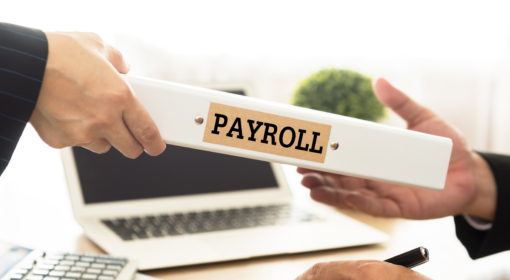 Every now and again, you'll come across an accountancy practice (typically a larger one) that runs its own payroll bureau. But for everyone else, payroll is a service that feels like a natural fit with an accountancy practice, but which in reality demands far more time and attention than your typical practice can give it. It's a nice idea – if only you could find a way to make delivering it easy.
Happily, that's where we come in.
Making payroll part of what you do
For many of your clients, an outsourced payroll service would likely be a welcome offering. After all, they already do their accounts with you. Adding payroll into the mix takes a complex, resource intensive task off their hands and places it with someone they already trust. It removes their need to keep up to speed with payroll legislation. And outsourcing is a considerably cheaper way to manage payroll, especially once they take into account the many less-obvious costs of keeping payroll in-house (training, software licences, compliance penalties etc).
Payroll for accountants
For accountants, making payroll one of your services can be a simple yet effective way of building greater profitability into the business without impacting on your core services. It's also an excellent way to add value to your relationship and protect the business you already have. We can even add pension auto-enrolment into the mix, boosting that value-added element still further. The benefits – for you and your clients – are easy to see. Slightly less obvious are the nuts and bolts of who does what.
How does this work?
Fortunately, the answer is very simple: it works in whichever way you prefer.
The referral: At its simplest, you refer the clients who want to explore payroll outsourcing to us as your expert partner. The client liaises directly with us and for everyone who chooses our service you receive a referral fee. This is certainly the uncomplicated route, but the benefit to you is limited to a referral fee. To add real value to your relationship, consider…
White label: In a white label arrangement we become an extension of your accountancy firm. We liaise directly with the client on your behalf and, as far as they are concerned, we are your in-house team. When we contact them we use a dedicated email account with your address and branding. When we agree service levels we mimic your standards and values. And when we process their payroll, it's your organisation that gets the thanks.
To make commercial sense of the arrangement, we charge you a reduced fee for our service. You charge the client and add a mark-up which you retain.
Through you: The white label arrangement is the most popular way of working because it combines a largely hands-off approach from accountants with the greatest benefit. For some who prefer to retain greater control over the relationship, however, a hybrid approach is the ideal option.
Like the white label service, we do the payroll processing, operating in accordance with your standards and values and charging you a reduced fee which you can then mark-up. The difference is that you remain the gatekeeper for the relationship, with all communication passing through you.
Trusted partner
Boosting profits, adding value and doing it all simply sounds compelling. But that only works if the people you outsource to deliver. Just Payroll has been doing this for more than 20 years. We have been – and remain – the trusted payroll partner for a host of accountancy firms, delivering the accuracy, reliability and professionalism you'd expect from payroll specialists.
In addition, we work with any size clients and any payroll frequencies. We promise to complete a smooth, seamless integration within four weeks, 24 hour turnaround of enquiries and to use only dedicated UK account managers. And we promise to cut the cost of your clients' payroll.
Discover a new source of profit that, at its simplest, requires only one thing from you: talk to us now.