You run a business operating in the care sector and payroll takes too much of your time. But before you choose your outsourced payroll partner, consider this…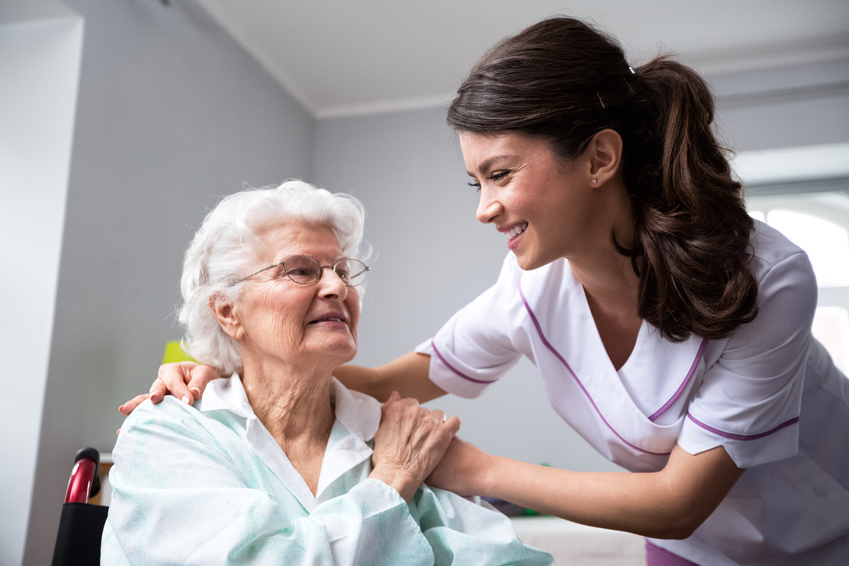 In summer 2018 the British Chambers of Commerce published the results of a survey of more than 1,100 businesses of all shapes and sizes across the UK. 75% reported that the burden of tax administration and compliance had increased compared with the position five years ago.
You may be completely in support of the national living wage and pension auto-enrolment, but there's little doubt the administration of them, combined with juggling existing NI, VAT and tax requirements has made running a business more complex. And for care sector businesses, whose staffing is often more complex and more ad-hoc than many, those tax and payroll burdens have proved particularly onerous.
There should be a simple answer, of course. Outsource the payroll and you can offload the bulk of the complexity in one go. Except that, for many care businesses, it's not quite that easy, because outsourcing the payroll for your care or nursing home requires more than an inside-out knowledge of payroll legislation and the ability to pay people on time; you need a team who know the care sector inside out too.
The particular requirements of the care industry
We've yet to come across a sector that doesn't have its own quirks and idiosyncrasies. There's always some industry tradition ready to trip up the unwary payroll company – but the very specific demands of the care sector mean you can't, as a payroll provider, simply turn up with your standard software and expect everything to run smoothly. Here's why:
Scale and range of patterns: Nurses, carers, managers, cleaners; part-time, full time, sleep-in tariffs and more shift patterns than you can shake a stick at. Keep your payroll processing in house and you'll be using a huge amount of resource that could be doing something else, but outsource to a payroll company without experience of the sector and you'll spend just as long addressing queries.
Pay periods: Do you work to a weekly payroll? Fortnightly? 4 weekly? You'll need a payroll company that's ready to offer more than a fixed 12 month system.
Bank staff: Few sectors of the economy have quite so many workers joining and leaving the payroll with quite such regularity. So your payroll company needs experience in a high staff turnover environment, and one which includes lots of temporary but recurring bank staff workers and casual staff. Without that experience, you could run into all sorts of PAYE and P45 issues.
Leave management: When you have virtually as many different shift patterns and working arrangements as you have workers, sick and holiday leave can become a fearsomely complex issue. Outsourcing can remove an enormous burden from the business, but you need to outsource to the right payroll provider.
Pensions: Assessing eligibility. Bespoke contributions. Opt-ins. Opt-outs. Pension provider data. The right payroll provider can manage your entire auto-enrolment proves too.
Queries and changes: Here's what Forest Care, a multiple care home operator, has to say about the way we work with them:
"We have large amounts of data from a variety of sources. [Just Payroll Services] enables the complete payroll cycle to run smoothly. Queries and changes are dealt with promptly and the process is efficient from start to finish!"
Join us at the Dementia, Care & Nursing Home Expo 2019
On 27 & 27 March 2019, the Dementia, Care and Nursing Home Expo will take place at the NEC Birmingham, and JPS will be there. So join us at Stand D60 and discover how our payroll services can do far more than ensure your people are paid on time every time. We'll help you stay compliant, and find new ways to make more of tight margins too.
Register for your free tickets for the expo, and contact us now on 01276 587675 to see how we can help you.