Is keeping your payroll in-house having an adverse effect on your hotel or restaurant business? Here's are 7 ways outsourcing can make your life much easier.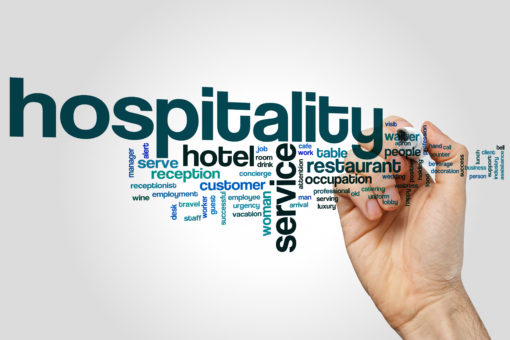 Manage staff turnover
You don't need us to tell you that the hospitality industry has a high staff turnover. Around 30% of workers in the sector will leave their job every year. Yet it's not only hotel and restaurant recruitment practices that are under enormous pressure from the staff merry-go-round. Payroll can be hugely challenging too, with a wide range of staff roles and shift patterns, and an ever-changing mix of permanent, part-time, casual and contract staff to wrangle.
Kept in-house, payroll can be a costly burden for any busy, and especially so for hotels, bars and restaurants. But when you outsource payroll, you outsource the time and complexity.
Right pay, every time
Spend any time with an in-house hotel or restaurant payroll team and you'll know that, come pay day, the number of queries shoots through the roof as every waiter, KP, sous chef and housekeeper challenges their wage and points out the various hours they worked that haven't been included on their payslip.
Outsourcing not only hands that problem to someone else; it reduces the problem too, because when you have years of experience working with the hospitality sector, you know how to weed out the common timesheet errors.
Simplify payroll cycles
Run a small chain of hotels or restaurants? It's common for businesses that operate from multiple sites to operate a number of different payroll cycles, making an already onerous job even tougher for in-house teams. Outsourcing sends that challenge – and the time and costs associated with it – outside the business.
Improve compliance
The hospitality sector holds the dubious accolade of having more jobs paid below the National Minimum Wage than any other sector. As The Caterer reported, "The financial year 2017/2018 saw 609 investigations closed across the accommodation and food services sector. These identified arrears of £1.8m owed to 11,366 workers… and [resulted in employers being] fined an unprecedented £14m."
Outsourcing payroll can ensure errors don't put you at risk of being named, shamed and fined.
Manage peaks and troughs
The uncomfortable truth about keeping payroll within your hotel or restaurant is that the job becomes more challenging – and the risk of error greater – during peak periods. Yet these are precisely the times when it's most difficult to spare the resource your payroll needs.
Outsourcing payroll enables you to face your busiest parts of the year without having to worry about the increased pressure, risk and cost of your in-house team.
Improve business decision-making
Knowing the amount you spend on payroll is one thing. Using the information to help make better business decisions is quite another. Few in-house teams produce payroll reports with the detail hotel and restaurant managers truly need to create more efficient businesses. Outsource payroll, however, and you can tailor your reporting, so you achieve much greater visibility and clarity over where your wages go, and spot the highest cost problem areas.
And when you can clearly see your front of house staff costs and set them against housekeeping, kitchen, bar, estates etc, you can make better decisions regarding recruitment, scheduling, overtime and more.
Switch accounting periods
Outsourcing your payroll is the perfect time to switch your accounting periods. Why might you want to do that? Because sticking with the traditional 12 month reporting cycle presents problems when comparing each period with the last, because periods vary between 28 and 31 days.
Switch to a lunar monthly payroll (that is, operating a 13 period reporting cycle) and every period is 4 weeks long, enabling you to compare performance far more easily and accurately.
How could outsourcing payroll benefit your hospitality business? To find out, talk to us now.