Recruiters recruit. That's your specialism. And yet, ensuring payroll stays efficient is a huge and growing part of the job. So when payroll isn't where your expertise lies, ask your payroll partner.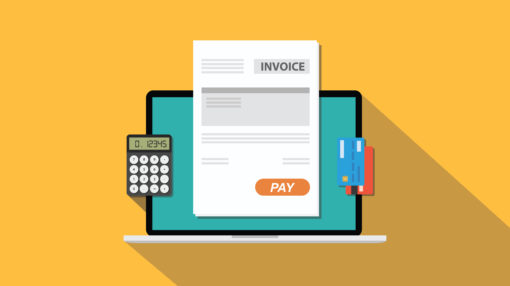 What is recruitment pay and bill?
Clients need invoicing. Candidates need paying. For any growing recruitment company, that's a requirement that grows with you. The problem is that pay and bill isn't income generating. It's a back office function that many recruiters would happily live without, not least because that's not where their expertise, passion or focus lies.
For any recruiter who'd much rather be recruiting, pay and bill hands all the responsibility for ensuring you pay and get paid to your payroll company. Here's how that can make an enormous difference to your business.
Save time
It's not just that outsourcing recruitment pay and bill to your payroll team saves you the time and hassle of having to do it. Because we generate the invoices, marry them up with timesheets and send them to your clients, we speed the entire process up. You can pay your self-employed contractors this way too, which saves even more time.
Improve cashflow
Pay and bill may not be where your expertise lies, but it is ours. Together with clever tech and well-honed processes, we make life simple, seamless and speedy – which means you get paid faster.
Stay compliant
IR35. Auto-enrolment. RTI. There's always another legislative change around the corner and as long as you're the one managing the payroll it's your responsibility to get it right. Outsource pay and bill and the responsibility lies with your payroll provider.
Simply scalable
This isn't just for the well-established recruiter with a client list of thousands. If you're a startup recruiter wanting to set up processes now that ensure you never miss a payment, pay and bill can help, and keep helping as you scale.
Error free
No payroll processor will stay around for long without achieving impressively high accuracy rates. Outsource and you'll reduce rework – and keep clients and candidates happy – by invoicing and paying the right amount on time, every time.
Save money
Outsourcing recruiter pay and bill cuts costs in a range of ways. There's a whole back office function you no longer need to fund. There's no capital outlay. You only pay per timesheet, so fees will always stay tightly controlled. And with detailed margin reports, you'll always be able to clearly see how your business is performing and act accordingly.
Recruitment pay and bill could make your recruitment business more efficient, more productive and a lot less difficult to manage. Talk to us about how we could help you.