Are you finding staff turnover is nudging up? Is recruitment getting harder? We explore the reasons why you may be noticing growing holes in your payroll.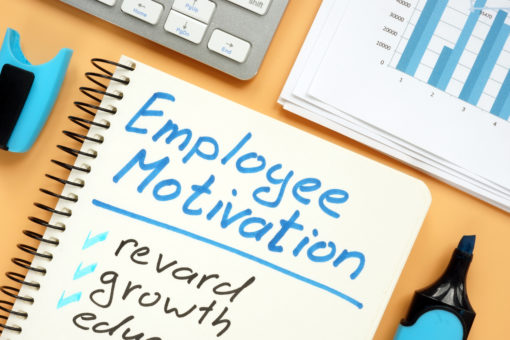 High unemployment may be a curse for individuals and a blight on countries but, always eager to look for silver linings, it's (relatively) simple to recruit when unemployment is high. You get to take your pick of a broader and typically hungrier pool of talent, all eager to show what they can do.
But when unemployment is at record lows and there are more people in work than ever before – as is the UK position at present – the position is reversed. It becomes a candidate's market. That's when you have to work harder to bring new people onto the payroll. And if new research is anything to go by, small and medium sized businesses haven't been doing enough to ensure they can successfully retain their talent and recruit new people.
Payroll holes
According to a study entitled The Engaged Employer, as reported by Business Leader, 77% of SMEs are struggling to recruit suitably qualified staff. Even more worryingly, 64% are finding it difficult to retain the ones they already have.
Circumstances are certainly playing a part, but the report suggests that there's more to the dwindling payroll than simple economics.
Perception gap
The report notes that 27% of SME employees feel undervalued. But you can't resolve issues if you don't know about them – and here's where the problem lies. Just 15% of SMEs believed their employees felt undervalued. Stephen Bevan, Head of HR Research Development at the Institute of Employment Studies describes this as the 'perception gap'. An SME which finds itself in the perception gap can't take positive action to make employees feel valued, because it's not aware they feel undervalued.
It's not just a matter of recruitment and retention. "It's no coincidence that many of the companies which have achieved the best rates of customer loyalty also have high levels of staff loyalty in which SME's", Bevan explained.
How do you make employees feel valued?
According to Mercer's Global Talent Trends report, workers want:
Permanent flexibility – including flexibility of working hours and the work environment
Health and wellbeing – and a greater focus on wellbeing initiatives in the workplace
Purpose – because a feeling that staff are contributing to the greater good (of the business and wider society) makes work more fulfilling
Competing with larger rivals
Ah, you might say. It's all very well for big corporates to offer home working and yoga rooms, but as an SME we simply can't offer the things many workers want.
It's true that some measures may require a financial outlay or change to the way of working that's simply beyond many SMEs. But many improvements require little more than making a conscious effort to change.
According to Forbes, for example, showing recognition and expressing gratitude help provide purpose. As does taking the time to explain how one worker's role impacts on the company, co-workers and clients.
None of that costs a penny. And all of it can help increase a worker's sense of value.
Reducing the perception gap
If you're to keep your best talent on the payroll, you need to ensure that talent feels valued. You can do that in a number of ways:
Issue a staff survey to gauge feeling
Make personal value a part of every performance review
Talk about the difference your people make at team meetings – not just in a results-based way, but in a personal way. Tell success stories
Set up working groups to explore low and no-cost ways of making workers feel valued
Consider achievable ways of offering staff greater flexibility in working hours or conditions
And if enhancing employee value leads to more team members joining the payroll, ask us to manage it. Talk to us now.