If your small business is thinking of outsourcing payroll, how much will it cost?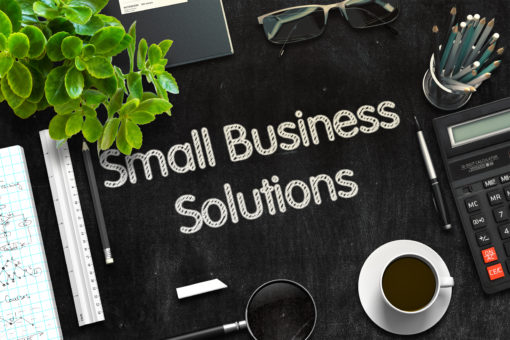 You run an SME. You know the benefits of outsourcing your payroll – from efficiencies to savings, compliance to security – but there's one small problem. Do a quick Google of 'payroll costs for small businesses' and you'll often find that the quotes aren't based on small businesses at all – with prices based on several hundred staff. That may make the 'from' cost very attractive, but those costs are largely irrelevant if you don't have a workforce of thousands.
So what is a realistic price for a small business to pay?
Payroll from £4.50 per month
Happily, you don't need hundreds of people to benefit from a low price. Outsource payroll for a team of 10 to us and prices start from just £45. It costs a little more where staff numbers are lower – but only a little:
| | |
| --- | --- |
| Monthly Fee | Price Per Payroll |
| 1-2 people (Just Process) | £25 |
| 1-2 people (variable) | £35 |
| Up to 5 people | £37.50 |
| 6 to 10 people | £45 |
What is Just Process?
Outsourcing payroll when you only have a team of 1 or 2 has traditionally meant paying a premium. But not with Just Process, an outsourcing package designed especially for micro-businesses with pay that stays the same each month. Yes, there may be an annual pay rise but that aside, where your team of 1 or 2 receives the same wage month in, month out, this is the package for you.
For businesses that don't work that way – where there's overtime to process, expenses to factor in or other considerations that mean pay varies – prices are only a little higher. Payroll for up to two staff on a variable pay rate is just £35 per month.
Is it cheaper for small businesses to outsource payroll?
Almost always. But there's a simple check you can make to be absolutely sure. As an example, let's assume yours is a small business of 8 people:
Outsourced payroll for 8 people: £45
Now multiply that by the number of payments you make each month. For any business paying monthly that will be x1: £45
Now, compare the cost of having your accountant or in-house payroll administrator run your payroll.
At this point you may already have found that outsourcing is cheaper, but now factor in estimates for other costs:

Errors and rework
Holiday and sick cover for the payroll processor
Training
Software licences and data storage
Any fines for non-compliance with changing legislation
Which payroll service do I need?
It may be that a simple payroll package is all your organisation needs. But what if you want to double down on the efficiency savings by introducing electronic payslips, HR services, international payroll management, or time and attendance systems?
At Just Payroll Services you can do that too, bolting on the services you need, leaving out the services you don't, and paying a single low fee for it all. To build a tailored payroll package for you, talk to us now.
Is it easy to set up?
Yes. We talk to lots of business owners who understand the logic of switching. The evidence of that comes from the fact that so many businesses outsource painlessly.
And even those with a 'you'll never have come across this before' legacy payroll system quickly find out that, no matter how 'quirky' the system, we let you know exactly what is required for us to set up your payroll. We've got years of experience in making outsourcing simple.
To find out how much you could save – and the many other ways we could help make life easier, talk to us.