Outsourcing payroll can make a big difference to your business. But when you add our other services to your package – like our powerful HR software – the cost, efficiency and time savings can be even greater. So how much does it cost to add automated HR to your payroll package?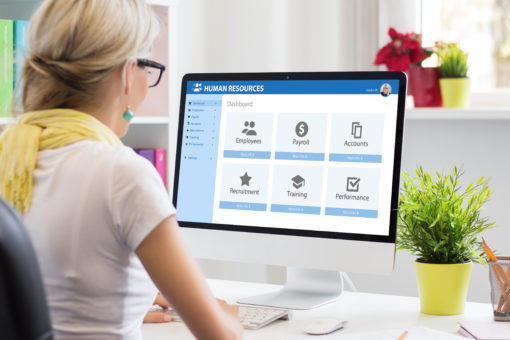 What does HR software do?
Our software automates the HR tasks that are repetitive and time consuming – the things that take your people away from the jobs that are really worth their time and attention. There's a huge range of tasks that the system can automate, but here's just a sample:
Standard HR admin essentials
Attendance
Document management
Employee engagement
Training
Reporting
Performance Management
Recruitment (ATS)
Expenses & Flex Benefits
You can find a complete list of HR features here.
Is HR software easy to use?
Yes. Our system has been developed by people with decades of collective HR experience. They know the job. They know the information an HR professional needs and how they want it presented to them (which is why the powerful dashboards and graphical representations work so well). They also know what it takes to create software that can make a genuine difference to an HR professional's day. The result is a system that's simple and intuitive to use but anything but simple in terms of the tasks it can perform.
How much does HR software cost?
There's a base system (which, despite its name, comes with a wide range of features) to which you can add lots of additional modules.
The Pro Base System costs £3.50 per person, per month.
Is there a contract?
Yes. There is a 12 contract then a 60 day rolling term.
How much do additional HR modules cost?
You can add the following modules for an additional £1 per person, per month:
Rotas
Expenses
Time sheets
You can add the following modules for an additional £2 per person, per month:
Forms
Training
Performance management
Finally, 3 administrator licences for the recruitment module (enabling each admin to assign multiple hiring managers and agents for specific job listings) cost just £175.
Is the system scalable?
Yes! Add modules to fit the evolving needs of your business – and as more people join your team it's easy to add them to your package.
Is set up/installation easy?
Yes. There's no hardware involved. It's a simple software installation and we implement the system for you according to requirements.  We are also on hand with support.
What if I need HR help and advice?
Our HR management tool makes light work of time consuming, repetitive tasks. But what about the more complex aspects – the tricky performance management questions, the challenging disciplinary matter or interpreting new and complicated employment legislation or HMRC rules?
That's the role of JustYourHR, our HR hotline. Access expert advice from qualified, experienced HR professionals to take the guesswork out of your decision-making and help your business run more smoothly. As with our HR software system, you can tailor the level of support you receive to the needs of your business, so you only pay for what you need.
Prices start from just £75 per month.
Find out more about JustYourHR, or to discuss the software and support package that works best for you, call us on 01276 538 710.