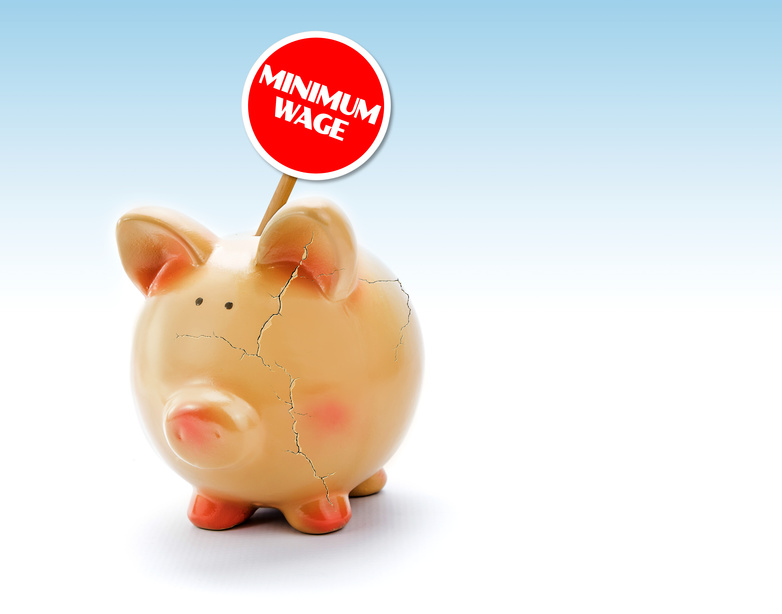 HMRC has published the most outlandish reasons employers give for not paying the NMW.
You'd think that, given the penalties that can be imposed for not paying the National Minimum Wage, payrolls up and down the country would now be diligently complying with the law.
Yet a 100% increase in arrears awards (underpaid staff can now be awarded 200% of the arrears owed) hasn't been enough to prevent some employers keeping an unfairly tight lid on the payroll coffers.
In a new press release, HMRC reveals its 'top' (inverted commas most definitely intended) reasons for underpaying. You can find the complete list here, but they include:
The employee wasn't a good worker so I didn't think they deserved to be paid the National Minimum Wage.
It's part of UK culture not to pay young workers for the first 3 months as they have to prove their 'worth' first.
I thought it was ok to pay foreign workers below the National Minimum Wage.
She doesn't deserve the National Minimum Wage – she only makes the teas and sweeps the floors.
My workers like to think of themselves as being self-employed and the National Minimum Wage doesn't apply to people who work for themselves.
Given our role as outsourced payroll provider, our favourite was the one that blamed the third party:
My accountant and I speak a different language – he doesn't understand me and that's why he doesn't pay my workers the correct wages.
On 1 April, the NMW will increase to £7.50 for those aged 25 or over, with smaller rises for under-25s. If you're not sure you're paying the right amount to the right people at the right time – and to avoid those hefty HMRC penalties – perhaps now's the time to outsource your payroll.
You can talk to us about it here.