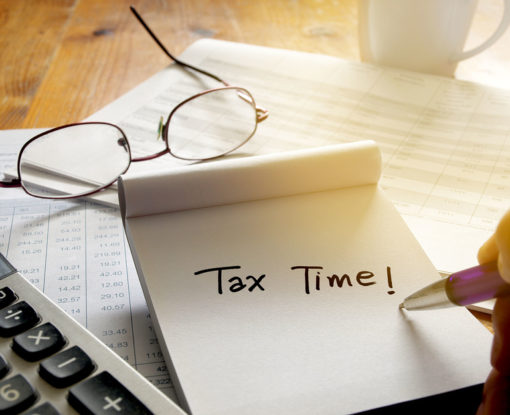 The government's drive to digitise tax doesn't have the profile it needs, says a new report.
You may have heard of Making Tax Digital (MTD). It's the initiative that, as HMRC puts it, "will help bring the tax system into the 21st century by providing businesses with a modern, streamlined system to keep their tax records and provide information to HMRC."
Then again, you may not have heard of it at all, because a report by the Association of Taxation Technicians suggests that the majority of small businesses and landlords remain unprepared for its introduction. Of those surveyed, 60% hadn't even heard of it.
For payroll processing departments, MTD is already a reality, with Personal Tax Accounts leading to a number of PAYE changes over the past year. Now MTD is being extended. From April 2019, businesses above the VAT threshold will need to keep records digitally and submit quarterly VAT updates to HMRC. The original intention was to roll out MTD for income tax at the same time, but things have changed:
"The government has listened to concerns raised by parliamentarians, in particular the Treasury Select Committee, businesses and professional bodies about the pace of change and is taking steps to ensure a smooth transition to a digital tax system."
Effectively, payroll companies, accountants and businesses had all reached the same conclusion that, with the level of awareness at such a low level, implementing MTD would place too great a burden on everyone in scrambling to meet the 2019 deadline.
As a result of this, and with the exception of VAT, "businesses will not be asked to keep digital records, or to update HMRC quarterly, for other taxes until at least 2020."
Banging the drum
For accountants and payroll departments, this is no doubt good news. For most business owners, however, this news, like MTD itself, has yet to make any real impact.
There's a lot of work for payrolls, accountants and businesses to do between now and the go live date for MTD (whether 2019 or later). Yet the absence of publicity has been matched by an occasional vagueness of detail. We're still waiting, for example, for the announcement of the turnover threshold for MTD for income tax. Without this, the chances of engaging businesses owners are slim. Once you know the threshold, every business knows whether they're included or not, and can start taking the necessary steps.
But as long as HMRC maintains its softly, softly approach, there's a danger MTD will be upon us before many businesses have realised it exists.
Want help preparing your payroll for MTD? Talk to our payroll experts now.