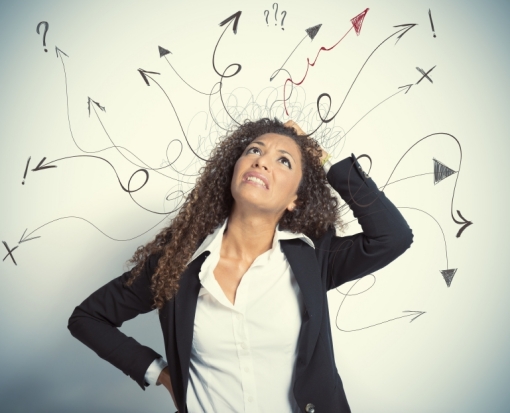 When it comes to setting up a payroll, the devil is always in the detail. Incorrectly entered data – from out of date tax codes to mis-typed bank details – takes time to correct and can cost money to resolve. JustGLOBALpayroll explores the UK's most frequent payroll slip-ups.
1. Real Time Processing
The payroll requirements for RTI could form a list of their own (and do, here). The potential for problems stems from the fact that the real time data you send HMRC must be capable of being rationalised with the information it holds. Submitting incorrect data can lead to the wrong tax codes being issued (see below).
2.  Tax codes
The wrong tax code could mean an employee is paying too much – or not enough – tax. Tax codes change every year as the Treasury sets new thresholds. But changes are not only confined to April. Some codes can change throughout the year, for example when new starters switch from emergency tax to a standard tax code.
The effect of an incorrect tax code may not only be felt by the employee. In the case of larger sums, HMRC may attempt to seek recovery from the employer as well as the individual.
3.  Pensions
When setting up a payroll remember not everyone will necessarily be on the same pension. Your company pension may have changed its terms and conditions for newer entrants, creating a two-tier system for newer and established staff. Some may be paying to an alternative pension. Some may have opted out altogether.
4.  National Insurance
With far more people in work after state pension age, there's a much greater likelihood that not everyone on your payroll will still be making NICs. Ensure their contributions have stopped, although employer NICs continue.
5.  Deductions
Some benefits are deductible from gross income (eg student loans). Some are deducted from net income (eg Child Benefit for high income earners). Some benefits aren't deductible at all unless the employee earns over a certain amount. When setting up a payroll, take care to make the right deductions from the right income.
6.  Variable data
Month in, month out, and sometimes over years, large portions of employee data can remain comfortingly constant. Constant data is your friend when setting up a payroll; it's the variable data that contains the potential for error.
Variable information such as overtime or expenses can change weekly, requires more human intervention to record, and is at far greater risk of being transferred incorrectly from form or spreadsheet to payroll. Take particular care when processing it.
7.  Missing the deadline
Payday is payday. Your employees rely on the certainty of knowing their money will be in their accounts when they expect it. Delays in setting up and processing your payroll can have an obvious knock-on effect on your staff's wage packets (or lack of them). It's not just the damage caused to relationships; it's the time and cost of trying to implement short term loans or other remedial measures that make missing the payroll deadline almost as frustrating for you as it is for them. Set a deadline for payroll processing and keep it sacrosanct.
Despite the pitfalls, setting up your own payroll remains the natural, if time consuming, route for many businesses. If you'd like to discuss making your payroll processing quicker, easier and pitfall-free, please talk to Just Payroll Services on +44 (0) 1276 805 844 or email us.