Covid. Rising costs. Staff challenges. Working from home. They're combining to make 2022 the year when outsourcing payroll became near essential.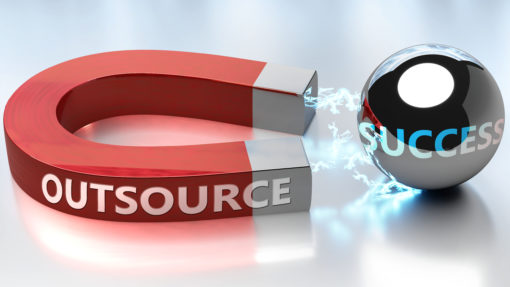 We'd barely finished wishing each other well for the new year when articles warning of "'unprecedented' cost pressures as inflation fears grow" began appearing. For every business, 2022 starts with a set of precariously balanced pressures and lots of uncertainty. What is certain, is that the better a company is able to run lean and employ its people on productive work than costly back office tasks, the better positioned it will be to weather whatever comes its way. Outsourcing payroll is one of the simplest, smartest ways of doing that as we begin the new year. Here's why.
Rising costs
Inflation is on the up. Analysts suggest that, in the longer term, the traditional interest rate lever used to combat inflation may be unavailable to the Bank of England for fear of choking the Covid recovery, which means business can expect costs to continue rising. That adds pressure to everything from supply chain costs to energy. It means staff will expect higher wages too.
We won't pretend outsourcing payroll will offset all of that, but it is a clean, simple way of removing cost from your business. Those costs range from the people required to process it to software licences to processing errors – which almost inevitably add up to considerably more than the cost of outsourcing. And as we'll see below, outsourcing comes with lots of added benefits.
Covid
At the time of writing, sickness levels in London appear to have peaked, but the rest of the country is seeing unprecedented numbers taking sick leave. No business is immune – we have also been affected. But for many SMEs operating payroll in-house, the process is carried out by just one or two people. Without them, it simply won't get done.
Outsource to a payroll provider and you spread the capability – and the guarantee of ensuring your people are paid – across many more people.
Staff challenges
Before we were all distracted by Omicron, another issue was also reaching epidemic proportions: staff shortages. Reuters reported that over 40% of larger UK business were struggling to recruit. Anecdotally evidence suggests that figure may be even higher for smaller businesses.
Outsourcing payroll won't enable you to magically open a fresh pipeline of talent, but it will at least enable you to redeploy people who would otherwise spend a significant proportion of their working hours processing payroll.
Home working challenges
For now, the guidance remains to work from home if you can. Two years of homeworking experience have enabled us to ensure no payroll goes unprocessed, even if we happen to be doing it from our kitchen tables and attic offices.
Yet for many organisations – especially those in manufacturing, hospitality or similar where homeworking isn't a viable option for many – moving out payroll is time consuming and sometimes costly process that throws up practical and security issues they could happily live without having to solve.
Outsourcing payroll means they don't have to.
If you're reviewing the state of your business in 2022, you may have concluded that keeping payroll in-house is simply no longer worth the cost, hassle or risk. For another way, talk to us on 01276 805 844 or contact us.